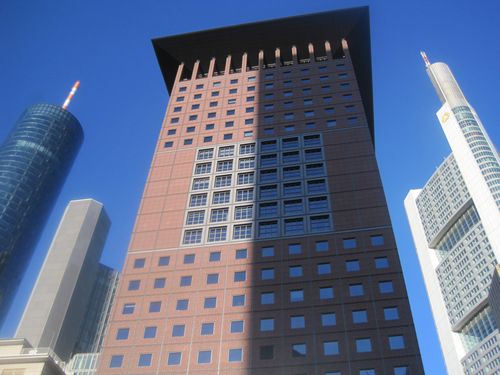 Skyline
High towers have always been fascinated people and since the beginning of time we are longing
for the sky. The skyscrapers are one of the best-known sights in Frankfurt...
...We go for a tour around and even inside some of the most interesting high-rises of the city and listen to many interesting anecdotes as well as some oddities.
During the tour you will learn about the architecture of high-rise buildings in Frankfurt as well as some of the world's most modern skyscrapers in the Frankfurt financial district.
A highlight of the tour is the spectacular panoramic view over Frankfurt from the observation platform of the "Maintower" where you can really feel the fascination of skyscrapers (www.maintower.de/en). 
Request online
or
This email address is being protected from spambots. You need JavaScript enabled to view it.